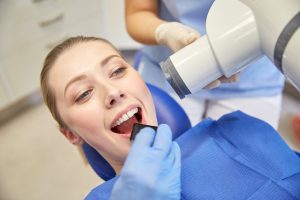 Did you know that people in Denton County and Carrollton can now text 911 in an emergency? That's great news for people who are deaf or hard of hearing. But what about when a dental emergency happens to you or someone you love? Maybe you don't need to visit the ER, but that doesn't mean you don't require urgent attention and expert advice.
Avoid unnecessary trips to the emergency room by knowing what to do following a dental emergency. Dr. Nguyen, your dentist in Richardson, accepts same day emergency appointments whenever possible. And we are open on Saturdays and in the evenings, too, for the ultimate in convenience. Give us a call as soon as you experience something unexpected with your oral health. Day or night, Brick Row Dentistry is here for you when you need us most!
Dental Emergency: Your Next Steps
When the unexpected happens to you or your loved one, your next steps can mean the difference in saving the tooth or not. Above all, make sure you keep your cool. Place a quick call to Brick Row Dentistry and we can provide advice for your unique situation, and make plans for you to come into our office as soon as possible for urgent care.
Here's what to do after some of the most common dental emergencies.
Collect the Pieces
If you have had a tooth completely knocked out, or if you have broken a tooth, filling, or any other type of dental work, first find the missing pieces and store them for possible reattachment. Rinse away any debris, but if the tooth has been completely knocked out, do not touch its root. Doing so damages cells and makes reattachment unlikely. Place the tooth in its empty socket, in the cheek, or in a cup of milk or water if the former are not possible. Teeth that remain out of the gums for longer than two hours are usually not successfully reattached, so act fast.
Reduce Pain, Swelling, and Bleeding
Most dental emergencies are accompanied by discomfort, inflammation, and/or some amount of bleeding. Take an over-the-counter pain medication until you can reach your dentist's office. We can prescribe something stronger as needed. Reduce swelling by applying an ice pack in 20-minute intervals. To stop or slow bleeding, apply firm but gentle pressure to the wound with a clean gauze or cloth.
Monitor a Toothache
Do not wait to seek attention for an aching tooth. Discomfort indicates that decay has reached the inside of the tooth — and you may need a root canal to save the tooth from extraction. Prompt attention will prevent the infection from worsening. An abscess can quickly spread to other parts of the body, like the brain, so take special care with an infected tooth.
Contact Your Emergency Dentist in Richardson
What's the most important thing to keep in mind during any type of dental emergency? Place a quick call to your Dr. Nguyen. He and the team at Brick Row Dentistry are prepared for your next urgent situation — no matter when it occurs!