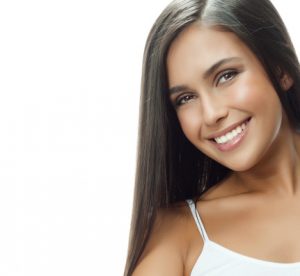 Think there's no way you could possibly have something in common with Hollywood celebrities? Well, think again. Many of those faces you see on the big screen or on your television have perfect smiles thanks to porcelain veneers. However, this common cosmetic dentistry treatment is not restricted to those who walk the red carpet. For porcelain veneers in Richardson, residents trust the artistry and skill of Dr. Minh Nguyen.Read on to learn more about veneers and whether or not you should consider them for your smile.
About Porcelain Veneers
Porcelain veneers are ultra-thin coverings made of dental ceramic. Although they are thin, veneers are known to be very strong. Once affixed to the front of your teeth, they can last for many years with proper oral hygiene at home and regular dental checkups.
Porcelain veneers do require a permanent alteration to your natural tooth structure. Thus, once you decide to have veneers you'll always require coverings on your teeth. But most people are very pleased with the decision once they see their new smile.
Who Is A Candidate for Porcelain Veneers?
Porcelain veneers have long been the cosmetic dentist's choice for solving a number of smile flaws. Some of the imperfections they improve include:
Cracked, chipped or slightly broken teeth
Teeth that are misaligned
Unsightly gaps between teeth
Teeth that are permanently stained or yellowed
Worn, stubby or misshaped teeth
The Porcelain Veneer Process
You and Dr. Nguyen will meet to go over that changes that you would like to see in your smile. While he will design veneers that are customized for the size and shape of your mouth, your personal desires and preferences will be considered as well. Once the two of you have agreed on the look of your smile, it's time to go to work.
Usually, receiving veneers only requires two conveniently scheduled appointments with your Richardson dentist. At the first, Dr. Nguyen will remove a small amount of tooth enamel. Removing some of the outer layer of tooth structure makes just enough room for veneers, so your smile doesn't look unnatural. After this step, we'll take an impression of your teeth that our cosmetic dental lab will use to create your porcelain veneers. We'll also use this to give you temporary acrylic veneers to protect your prepared teeth.
In just a couple of weeks your permanent veneers will arrive in our office. Dr. Nguyen will gently remove the temporaries and check to make sure that each one of the permanent veneers is designed exactly to his specifications. Then, they are bonded to your front teeth and you have smile that is worthy of the red carpet!
Call Our Office for Porcelain Veneers in Richardson
Want to know if porcelain veneers are right for you? Call Brick Row Dentistry to schedule a consultation with Dr. Nguyen.